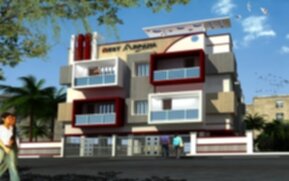 Luxury villas in Chennai are the cosmopolitan status icon of Chennai. There are some specific areas such as such as OMR, ECR and Oragadam where more and more luxury villas in Chennai are coming up. These locations were the outskirts of Chennai during previous years. Most of the area was occupied by industries thus making it a commercial location unsuitable for living. But today, the advancement of IT business has contributed to the rise of luxury villas in Chennai in these locations.
But, it is not concluded that Luxury villas in Chennai belongs only to this locale. Still, there are many serene locations that are adding value to luxury villas in Chennai. This development has contributed to business opportunities in the real estate world. Home seekers have open choice to buy luxury villas in Chennai matching their budget and style. The growth of such luxury villas in Chennai has boosted the economy and unemployment in the state.
NEST builders are competing the race, promoting luxurious villas in Chennai in a unique style and culture at affordable prices. Some of our prestigious projects include NEST LIFE, NEST NJOY, NEST CULTURES, NEST ECSTASY, NEST IPPO and NEEST WOW built in ultra modern architecture.
The locality, pattern and amenities are handpicked for all our luxurious villas in Chennai. We have earned goodwill amongst the dream home seekers who are in search for their luxury villas in Chennai.
So, visit our office today. Talk to our customer service representative or sales person to know more about us and our projects. Good luck!!!